Buy anything
anywhere
Like the original concept, this is an easy-to-use tool provided for the benefit of users of the Yard Sale app. The most benefit of having a yard sale is the opportunity to earn some money off the items in your house that were otherwise forgotten. A yard sale can easily help you get rid of these items and de-clutter your new home.


We're bringing you an incredible website and mobile app that allows you to not only advertise and post about your own yard and garage sales, but also to check out patio sales near you, and find estate sales in your area!
Unlike other online marketplace buy and sell apps, this one has an incredible range of features that allow interested buyers and sellers to connect with you, check out your item, and then come visit your garage sale in person.
Buyers can scroll through the website for free, while sellers only need to pay $0.99 per Yard Sale, where they can advertise sales that they're hosting, and share details about all the items that will be available in it.
It's fun, exciting, and perfect for when you want to want to declutter, make some extra cash on the side, or buy or sell stuff through this virtual garage sale app.

How The App Works

Register YARD Sale account and Fill out the form to get started.

Post your sale directly to the app used by yard sale shoppers! Listing on Yard Sale will advertise your sale to the large community

Promoting your sale is easy! After you have posted your sale, simply download the app, find your sale on the map, and select "Promote Sale"

Start selling today! Put your products in front of more than 300 million customers worldwide
This app's has a number of benefits

Easy Promotion
Selling your unwanted items has never been so easy! All you need to do is post your items online and the app will take care of promotion.

Invite Your Friends
Make selling and buying fun by inviting your friends to join the app. You can sell unwanted items to your friends or buy something you like from them.

Sell Unwanted Items Donate Items
The best way to declutter your home is to sell unwanted items, or you can donate the items you think won't sell.

Buy items at low cost
Buying a useful item at a bargain gives you the best feeling in the world! Look for cheap items which are valuable and buy them for insanely affordable prices.

Resell the items
If you don't like what you've bought, you can always re-list on the Yard Sale App and sell it for a decent price.

Buying Items from multiple garage sales
You don't need to drive through multiple neighborhoods to find the item you're looking for. Just use the Yard Sale App to buy items from multiple garage sales.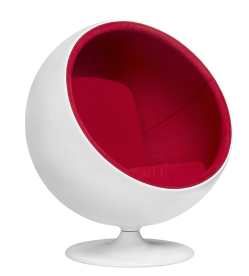 What People are Saying



The most useful
app you'll ever use
What are you waiting for? Head over to the App Store and download your Yard sale app and start shopping today.




My Account
Recently Saved Sales
My Profile
5321Purdy Ln, Ashland, MA
16.25 km From your location
11h, 34 min
Map
Direction
5321Purdy Ln, Ashland, MA
16.25 km From your location
11h, 34 min
Map
Direction
My Yard
Sale

Add new Yard Sale
Check
it now!

Add new Yard Sale