Virtual View

Buy and Sale

Fully Secured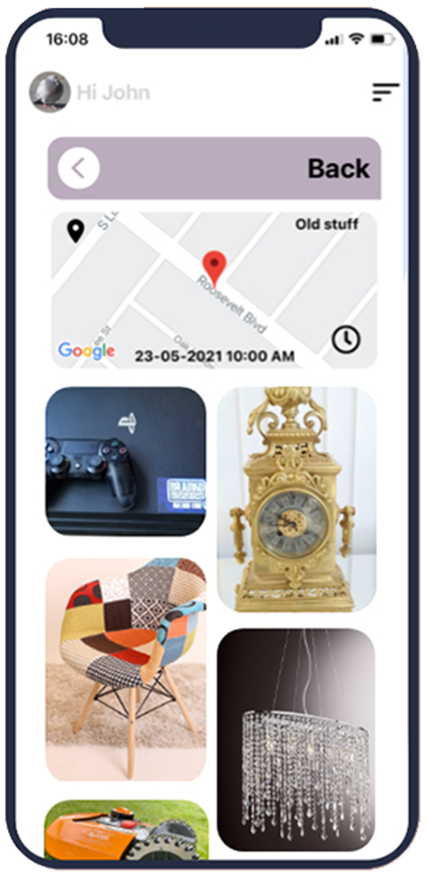 Buy and Sale Garage Virtually
The application is incredible, unique, and one-of-a-kind, allowing locals to virtually find buyers and sellers in their geographic range, and view all the products listed and available for sale in person. You can check out the condition of the products, decide if it's worth making the effort, and heading over to buy it in person.
Declutter your home, get rid of excess things that you own and make some extra cash on the side as you sell stuff through the Yard Sale application. What could be better than that? The best part is you don't have to wait for people to notice your garage sale, or drop by coincidentally. They'll know where to find it, when it's happening, what they can expect to buy there, and know exactly what they want.
You can also post images and product details for items that can't be left outside or placed publicly, such as heavy furniture items, expensive clothing, and jewelry, but you'd like to sell them to interested buyers. People will know what you're offering, and contact you if they're interested.
Our App Features
Yard Sale Appliction allows you to buy anything, anywhere.

User Friendly
Our app's interface is incredibly user-friendly and super easy to use.We've designed it to be simple, straightforward, and without complications. All you have to do is register, specify whether you're a buyer or seller, and then begin scrolling and posting.

Secure & Reliable
It's safer than sharing personal information or making transactions online.If someone's interested in purchasing an item from you, they can visit yourpublic yard sale, make an offer, and pay you in cash!It's a win-win situation.

How It Work
For sellers, we charge $0.99 per Yard Sale, and each post can contain several product listings, even details, and information, while buyers pay nothing at all. After all, who pays to window shop?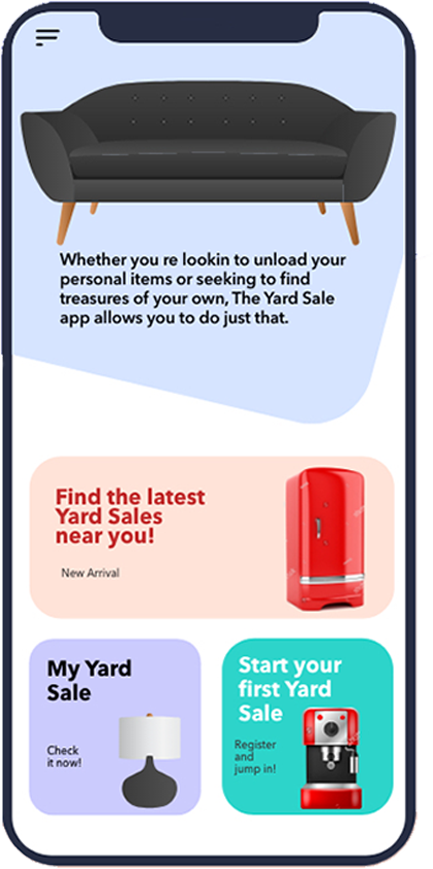 Buy anything, anywhere
The app is designed to create a simple platform where buyers and sellers can connect with each other, find garage sales near them, and check out relevant details and information online before they make any sort of decision. You're not committed to buying a product till you actually see it, and since the app works based on location and geo-filters, you won't have to go too far to visit in person.
Download and Register Today
The top virtual garage sale application that's going to make your life a breeze!