Despite being a significant part of the American culture, Garage sales aren't as common as they were back in the day. The COVID-19 guidelines to maintain social distance have further made it challenging for people to organize community events such as garage sales in their neighborhoods. Fortunately, the Internet has significantly helped people during this challenging time.
Virtual garage sales have been the perfect way to buy and sell items for cheap without the need to visit in-person garage sales. However, having an online garage sale is a little different from in-person sales. Here's everything you need to know about virtual garage sales.
The Best Selling Items
When you've decided to have a virtual garage sale, the first thing to understand is the items that are best sold in such places. In other words, you must know what items are best to put up for sale, are in demand, aren't easily available elsewhere, can be valuable to other people, and have the potential to generate a profit for you. Here's a list of some of the best-selling items for a virtual garage sale.
Clothes
If there's one item that never goes out of demand, regardless of how old or new it is, it's clothing. Trends change repeatedly. As a result, people continue to look for clothing items to fit into trends and look their best selves at all times. If you come across some old clothing items from back in the day while decluttering, you might want to keep them and put them up for sale in your garage sale. What may not be as useful to you might be attractive and eye-catching for someone, especially people looking to purchase good clothes at affordable prices.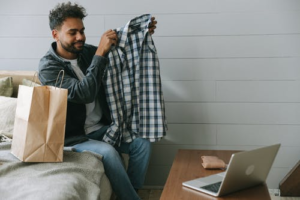 Home Decor
Designing a house is challenging, especially if you're unable to find home decor at affordable rates. Therefore, home decor items such as wall frames, shelves, showpieces, paintings, albums, trophies, and similar items are the best to sell in a garage sale. You can significantly help homeowners by offering these items at relatively lower prices than retail stores.
Toys & Board Games
If you have some toys or board games lying around that aren't useful for you or the kids in your house, a garage sale is a perfect place to offer them to someone looking for these items to make their kids' day. Board games are excellent items to sell, especially if you price them economically.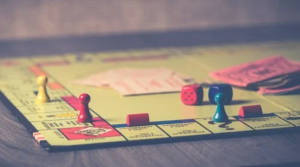 Pricing Garage Sale Items
Many people struggle with setting prices for old or used items. Some prices seem exceptionally high for used products, while some don't seem to meet the break-even point. The best way to price the items you're selling at your garage sale is by doing as much research as you can.
Make the best use of the Internet to look up the original price of the items or similar products to determine how they're priced in the market. These rates will give you a general idea of the price range you should restrict yourself to. Remember to also research the pricing strategies of your products' specific model, brand, or print to determine its overall value in the market.
Furthermore, you can also look at other virtual garage sales around you selling things similar to yours. Browse the prices of these items and set yours accordingly.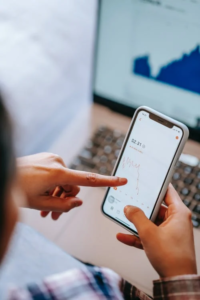 Selling Things Faster
Struggling to find the best ways to attract more customers to your virtual garage sale? Here are the two best ways to sell things faster at a virtual garage sale.
Take Clear Pictures of the Items
Since buyers will choose the products to purchase by viewing their pictures, it's critical to present all items as nicely as possible. The best way to do so is by posting clear and high-quality images of all the items you're selling. Avoid using pictures of similar items from the Internet, especially if the items are old, used, and subject to slight wear and tear. These pictures will allow potential buyers to know what to expect when they place an order.
Provide Detailed Product Descriptions
Another way to sell an item faster is by providing comprehensive product descriptions. In other words, detail as much information about the product as you can so that a customer knows that they're buying. For instance, if you're selling a clothing item, remember to mention its quality, fabric, materials, brand, size, color, dimensions, and more.
Customer Service
Like every marketplace, it's critical to offer outstanding customer service at all times. How you deal with customers at your virtual garage sale says about you as a seller and your reliability. The more you're accessible to assist your customers, the better are your chances of selling a product and expecting more buyers in your next garage or yard sale.
Furthermore, if a product's price is negotiable, remember to provide customers with the opportunity to bargain with you and acquire the item at an affordable rate. Apart from being available to answer questions, you must offer the security of your buyers' personal information. You virtual garage sale apps that use third-party security to protect critical data such as people's names, addresses, and credit card information.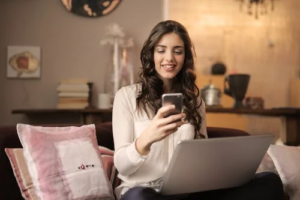 Do you think there aren't enough garage or yard sales in your area or near you? Now's the time to change that. You can now do so by organizing your own virtual garage sale by using our revolutionary Yard Sale App. It's one of the first online garage sale apps, providing the perfect affordable online marketplace for buyers and sellers looking to purchase or sell used items at reasonable prices. The app requires sellers to set up their virtual garage sales by paying as low as 99 cents, while buyers can browse through items for free. Don't miss out on this opportunity to make the best use of the old and unused items at your home, and install the app to get started today! The app is available for both Android and iOS. You can download it here.