With more people using phones than ever, it's a no-brainer to use the technology at hand to reach the masses. Gone are the days when people announced yard sales through newspapers or word of mouth. There are dedicated applications that people can use to let others know that their products are on sale.
No longer does someone have to drive down to find out there's nothing of interest to them at the sale. Virtual garage sales eliminate most of the hassle and issues. If you're unsure of how they work, here's a rundown: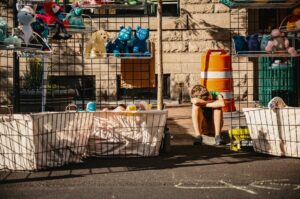 Sign Up for The App
Before you can buy or sell a product on a virtual garage sale app, you'll have to register for it. Buyers usually get a free account, while sellers have to pay a small fee to register on the application. After they've signed up, they can put up ads for product sales or browse other options for purchase respectively.
You'll start seeing the different listings in your area.
The Listing
Most garage and yard sales have more than one item on sale. The way traditional ones have tons of items spread out, virtual ones usually offer more than one item. You'll see someone's listing and a plethora of different things available for different prices.
These listings also have the timing, address, and other important details of the physical garage sale. From here, you can check out the various choices and decide if it's worth going around to grab the item.
Promotion
Sellers can promote their products on garage sale applications. These applications are more localized, unlike other selling platforms. This ensures that the people in your vicinity are the most likely to buy a particular product. Promoting a sale on a virtual garage sale app can help get the message to people on the platform living several miles within your radius.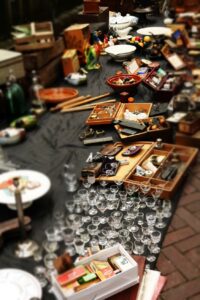 Access people around you looking for nearby garage sales or sell stuff on a virtual garage app with Yard Sale. The virtual garage application helps you buy and sell your items. Our garage sale lister enables people nearby to find patio sales, helping them find items at good prices.
If you have any questions or queries, reach out to us today.