Ecommerce sales are valued at $4.2 trillion and counting in 2021. It's safe to say that online buying and selling have revolutionized the commercial industry worldwide. If you're looking for the most efficient ways to list your products online for increased sales, read on to learn what you can do to achieve this goal.
Ensure Optimum Product Quality
When listing a product to sell online, the first thing to do is to ensure that it's of the best possible quality. When you aim to increase sales through your online products, it becomes critical to take essential steps to provide a potential buyer with the reassurance that you're a trustworthy seller, and that products are worth the price they're paying for it.
The best way to provide customers with proof of quality is through digital marketing strategies. Take high-quality pictures of your products that offer originality. Create content related to the product's optimal usage, and use social media tools to promote its authenticity.
Influencer marketing plays a crucial role in guaranteeing customers' trust when they look at their favorite bloggers and celebrities wearing or using your product in their daily lives. Strategies such as this will help you achieve increased sales and a higher demand for your product. As a result, it'll be an excellent step towards success as a freelance e-commerce seller.
Remember to first evaluate the product yourself before listing it for sale. Identify potential defects and avoid selling items that don't offer usability or value for what your customers pay.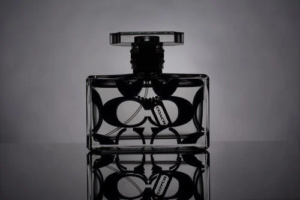 Pick a Relevant Niche
The next thing to do when listing your products to be sold online is to pick the right category, niche, or sub-category for it. Many potential customers often get exhausted and frustrated when they struggle to find exactly what they're looking for at an online marketplace. As a result, they resort to other online stores and avenues that offer a better navigation process.
In other words, you must categorize your products and place them efficiently. Look at the categories on the online platform closely, identify the ones that best describe your product, determine whether you'll need a sub-category for the product, and list it accordingly. You may have to list the product multiple times, on multiple web pages, or under more than one category if they fit the classification.
For instance, if you sell clothes, you must place women's clothes under women's categories, and menswear under men's categories. You can always add sub-categories under these niches, such as casual, formal, accessories, and more. This will allow potential customers to easily navigate to the product catalog of the items they're looking for without undergoing the exhausting process of checking every category to find the perfect item.
Offer an Easy Purchase Process
Apart from complicated navigation, many customers don't complete the checkout process when purchasing products because the purchase procedure is too time-consuming. Many online marketplaces offer products that require customers to specify their preferences during the checkout process. While it often signifies a seller's integrity and dedication towards offering the best quality product, it often becomes frustrating for a customer who wants to check out as soon as possible.
The best way to avoid this is by making checkout easy. Make multiple product preferences and customization options available during the initial stages. Ensure all customers check out within 2 to 5 minutes by filling in their shipping and billing details. An efficient and convenient purchase process will ultimately increase your sales, encourage customers to make repeat purchases by returning to your online marketplace, and ensuring that they get their hands on your products before they sell out.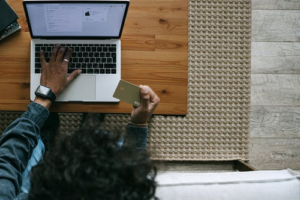 Enhance Customer Service
Research indicates that around 33% of American customers are likely to switch to other companies or sellers if they experience poor customer service from existing sellers. It indicates how your ability to establish communication with your potential buyers plays a role in your success as a seller.
Customer service consists of all the steps you take to answer a customer's question about your product, provide necessary details about upcoming sales or discounts, keep customers in the loop for limited-time offers, and make necessary adjustments during setbacks.
Therefore, once you're ready to list your product on an online selling platform, you must ensure that your customers have access to you or your company's representative to learn more about what you have to offer. The best way to enhance your customer service as a seller on an online marketplace is by explicitly mentioning contact details, such as your phone number, fax number, email address, or location.
Remember to mention your working hours in these details, and get back to customers if you miss their calls or emails.
Ensure Security
Lastly, the most important thing to do when listing your products online is to ensure the maximum security of your customers' data. The way you deal with customers' information says a lot about you as a seller and your services on an online platform. You can ensure all-time security by signing up with e-commerce platforms that are secure and trusted by third parties. Security is a critical factor to consider when you plan on handling credit card information, people's addresses, and contact details.
You may need to do intensive research when looking for an online marketplace with optimal security. Remember to let your customers know about the security measures taken by you so that they place orders with peace of mind.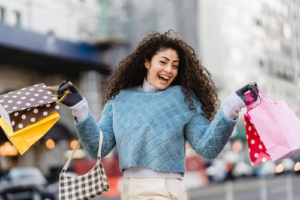 Do you have used items that you want to sell to generate some extra income? While donating or repurposing them is a good idea, you can always make a profit with them by organizing garage sales near you? Feel free to download the  Yard Sale app to get started. It's a revolutionary virtual garage or yard sale app, providing buyers and sellers with the perfect online marketplace to buy and sell old items at reasonable and negotiable rates. Sign your online yard sale up with the app by paying only 99 cents, and enjoy increased sales through your online yard sale. Download the app today!