A yard sale can help you make some quick money. But it all depends on what you're selling! If you want to make the most of your next yard sale, make sure you advertise beforehand and spend a good time choosing the goods that sell quickly for a good price.
We've compiled a list of items that bring the most money at a garage sale!
Clothing Items
Clothing is always a good seller at garage sales, especially if you include some designer clothes. You can also sell the shirts that have become too small for you or no longer fit well enough for formal wear.
Electronic Goods
Nowadays, many people have one or two tablets or e-readers lying around their homes. These are often the first types of electronic devices to go at a garage sale. CDs and DVDs can also work well as items to sell on a garage sale because these are still used by many people today.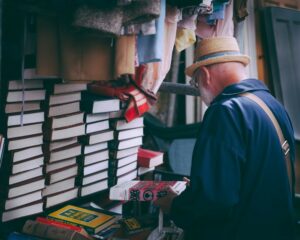 Old Furniture
Old furniture that's in good condition is great to sell at a garage sale since they're in demand among people who are about to move into a house. If you have old wooden chairs, tables, and bed frames, you can probably sell them if they're in good shape.
A lot of people are looking for cheap secondhand furniture to furnish their new apartments without spending too much. If your furniture looks old, spend some money on repairs, and you can sell them at a much higher price.
Secondhand Books
There is no reason why you can't sell your favorite old book or even some of your favorite children's books that have been sitting on shelves for years. New books are relatively expensive, and many people can't afford to buy them very often. Selling used books not only gives you some extra money but can also help someone gain valuable knowledge for a small price!
If you've used items you want to sell in a yard sale, there's no easier way than listing them up online. Yard Sale app brings you a seamless online buying and selling experience on your phone. Our app is available for iOS and Android users and offers a great online marketplace.
Our virtual garage application saves you the time and effort of organizing a physical yard sale. Visit our website to learn more about our app.