With the latest smartphones and internet at our disposal, everything is within reach. And yard sales are no different; it's now possible to hold yard sales from your phone with the added benefits of convenience, secured payments, and fair pricing.
However, many people still prefer traditional yard sales – they like to hunt down the best deals and enjoy spending time searching for the "find of the day." Let's see how virtual yard sales are different from the traditional ones and which one is better.
Traditional Yard Sale
With the traditional yard sale, you have more work ahead of you. You need to write up an ad, post signs in your neighborhood and set up a table out front so shoppers will know where to find you.
You need to make a list of items on sale and put them on a table where potential customers can see them. You need to price them, and then when they are sold, pack them all up. It's a major difference between the two types of sales.
However, a traditional yard sale can be more satisfactory for people who have more time on their hands to rummage through piles of old stuff in a yard sale and find the quality and the type of product they're looking for. Additionally, it can give some people a sense of connection and a chance to socialize.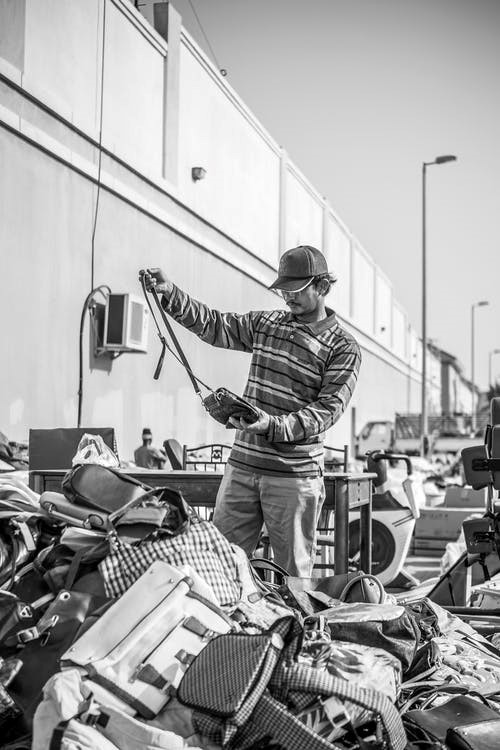 Virtual Yard Sale
The pros of holding a virtual yard sale include flexibility. You can hold it on your own time and by yourself—no need to get up early in the morning or find an experienced, trustworthy person who can watch over your things while they wait for buyers! Plus, with the internet connection at home, there's no need to be within walking distance of anything either.
Moreover, you can easily find the best deals from hundreds of listings in the neighborhood. Not only does it allow you to find the perfect match, but it also lets you compare prices and find the best deal for a product you're looking for.
Overall, it seems quite clear that holding a virtual yard sale is more convenient—for the sellers and the buyers as well.
Yard Sale Offers Cheap Advertisement in Your Local Area
Yard Sale app makes organizing a virtual yard sale even easier. You just have to take clear pictures of the used items you want to sell and post them online. Once you've listed your products and put a price, you can advertise your yard sale for $0.99 in the nearby areas using the geolocation feature built-in in the app.
Download the app today from the iOS or Android store and buy and sell old stuff online!